Bahama Breeze Vegan Menu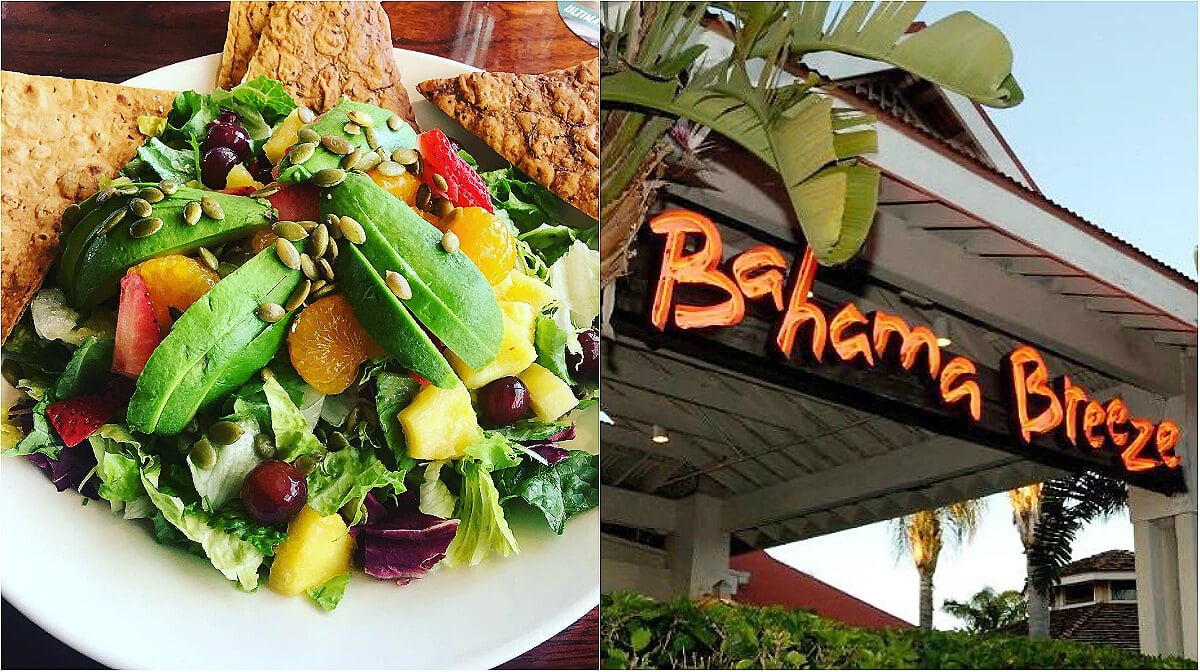 Going out to eat has gotten better when looking for vegan options. Restaurants like Bahama Breeze have a variety of vegan dishes at your fingertips to order. Let's dive into their menu and see what's available.
Vegan Options At Bahama Breeze
1) Homemade Guacamole
Served with tortilla and plantain chips.
2) Cuban Black Bean Soup
Slow-simmered and drizzled with cilant crema.
3) House Salad
Fresh greens, tomatoes, cucumbers, and pumpkin seeds, drizzled with Island vinaigrette.
4) Tropical Fruit Salad
Fresh pineapple, red grapes, strawberries, mandarin oranges, goat cheese, and candied almonds drizzled with Island vinaigrette.
5) Black Bean BBQ Burger
Guava BBQ sauce, pepper jack cheese, guac, tomato, and lettuce.
6) Black Bean Stuffed Plantain Bowl
A caramelized whole sweet plantain stuffed with white rice, beans simmered in sofrito sauce, and topped with tomatoes, corn, black beans, and cheese.
7) Black Bean Guac and Tacos
Two flour tortillas filled with shredded cabbage, tomato salsa, and guac.
Learn more about Bahama Breeze's "VEGETARIAN AND VEGAN FACTS"