Carmel Bread Pudding at Mission BBQ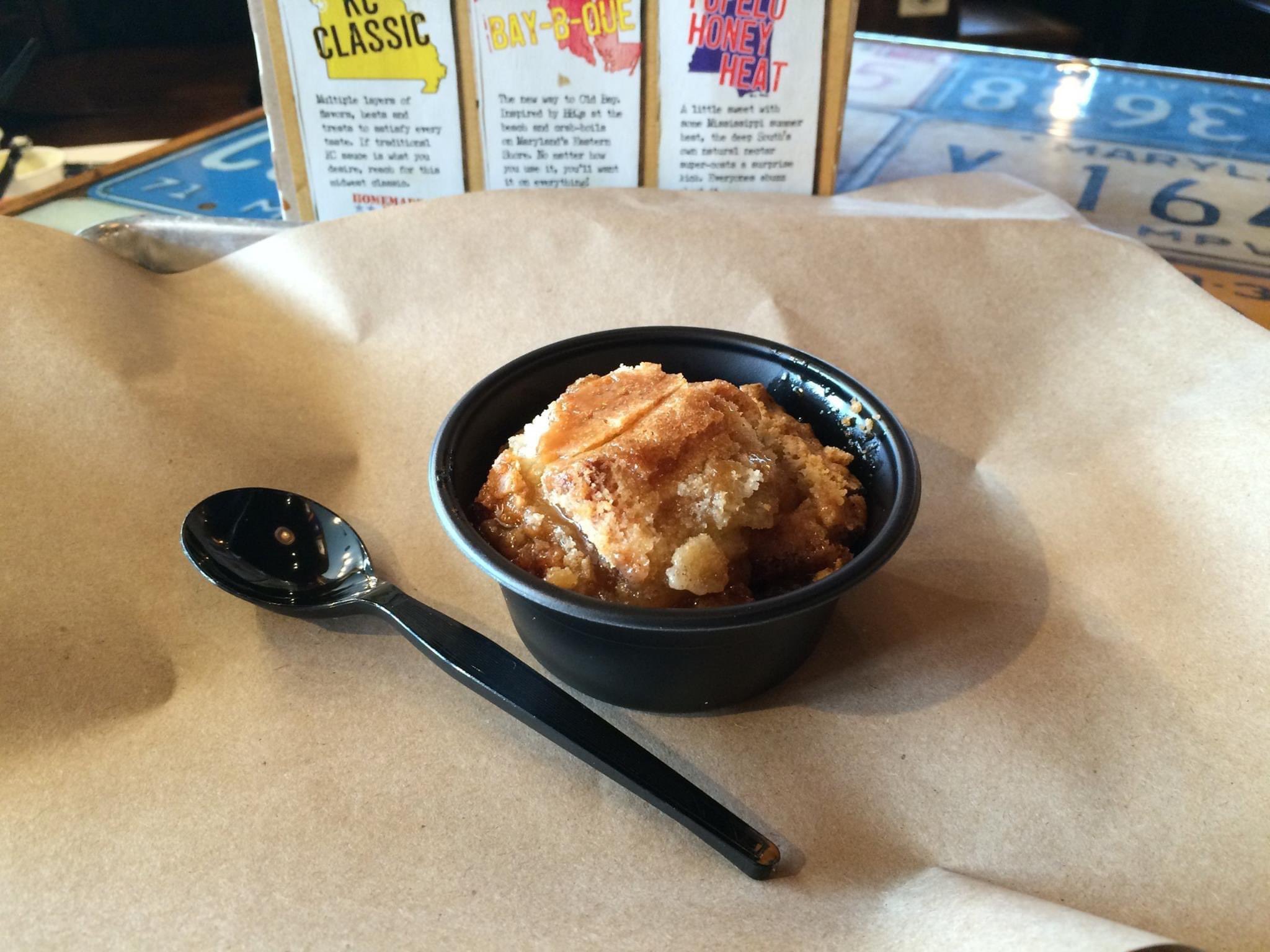 Enjoy a seasonal sweet treat from your local Mission BBQ restaurant. This dessert is an inspired Burbon Street Food favorite. If you're a bread pudding lover, go sink your teeth into this delicious treat. Mission BBQ is at the top of my list of Barbecue joints, and I eat there at least twice a month making it a favorite bbq staple.
What's In Bread Pudding?
Cubed stale bread
Milk
Sugar
Eggs
Dried fruit
Cinnamon
Nutmeg
Allspice

I wonder what ingredients are in the Carmel Bread Pudding at Mission BBQ. Find them on Facebook, Twitter, Instagram, and YouTube. Their service is convenient and you can place your order to go on their website to pick it up curbside.
Let us know if you have tried this seasonal dessert at Mission BBQ in the comments below.