Turkey Frittata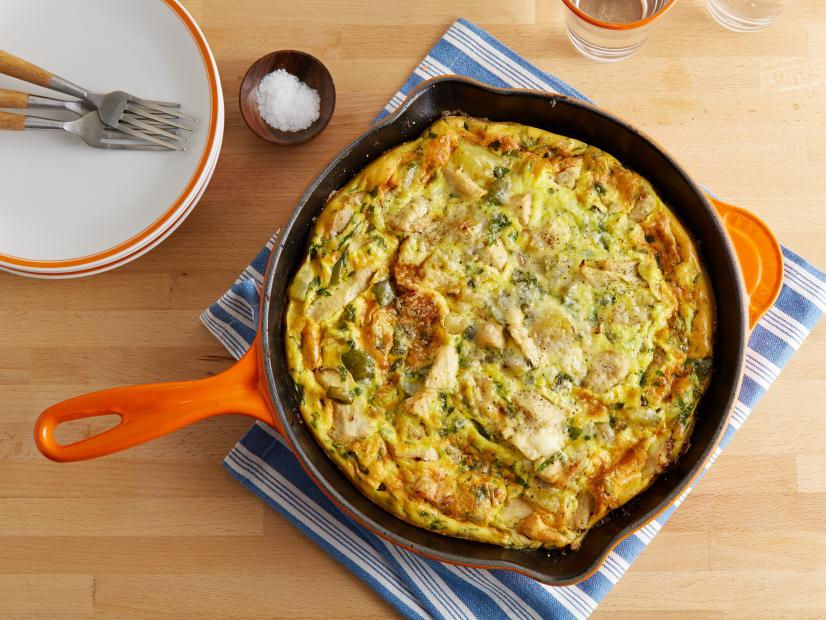 Looking for the perfect day-after-thanksgiving meal? The Turkey Frittata is an easy-to-make breakfast or brunch recipe to cook right in your skillet. If you like cheesy potatoes and turkey, don't let your leftovers go to waste.
Ingredients:
1 tablespoon olive oil
1/2 onion, chopped
1/2 red or green bell pepper, chopped
1 cup boiled potatoes, chopped
1/2 cup leftover cooked chopped turkey
6 eggs, lightly beaten
1/4 cup cream
Salt and pepper
2 tablespoons chopped parsley, basil or cilantro
1/2 cup grated cheddar, Monterey jack or mozzarella
Directions:
Preheat the oven.
Heat oil in an enormous non-stick skillet over medium-high intensity. Add onion and ringer pepper and cook for 3 minutes. Mix in potatoes and cook until brilliant brown. Add cooked extra meat and throw to cover.
In a combining bowl beat one the eggs and cream and season with salt and pepper. Empty egg blend into skillet and mix in hacked spices. Top with ground cheddar and brown under the oven for around 2 to 3 minutes until the frittata puffs.
Recipe Credits: