Chocolate Peanut Butter Balls
If you like chocolate and peanut butter, then this recipe from Holiday Wars judge Shinmin Li rolls up some simple, no-heat treats that are the ideal gift for any peanut butter darling.
Ingredients:
1 cup powdered sugar
1/2 cup premium peanut butter
2 tbsp unsalted butter
1 tsp vanilla extract
quarter tsp kosher salt
1 bag Hershey's chocolate (milk chocolate or dark chocolate)
Directions:
Mix until looks like a nice dough. Shape into small balls. Add chocolate to a microwave-safe bowl and put in the microwave for 1 minute. Stir chocolate and add 30 seconds until fully melted. Stick a toothpick into the peanut butter balls, then dip them into the melted chocolate. Place onto a baking pan lined with parchment paper. Chill in the refrigerator for 1 hour and serve when ready to eat.
How did it taste?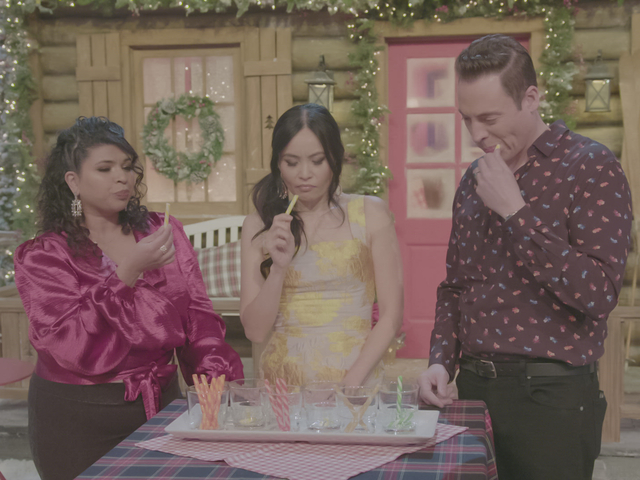 Recipe Credits:
FoodNetwork - Holiday Wars
Shinmin Li
We hope you enjoy this recipe at iHeartFoodie!