Yum Yum Sauce Recipe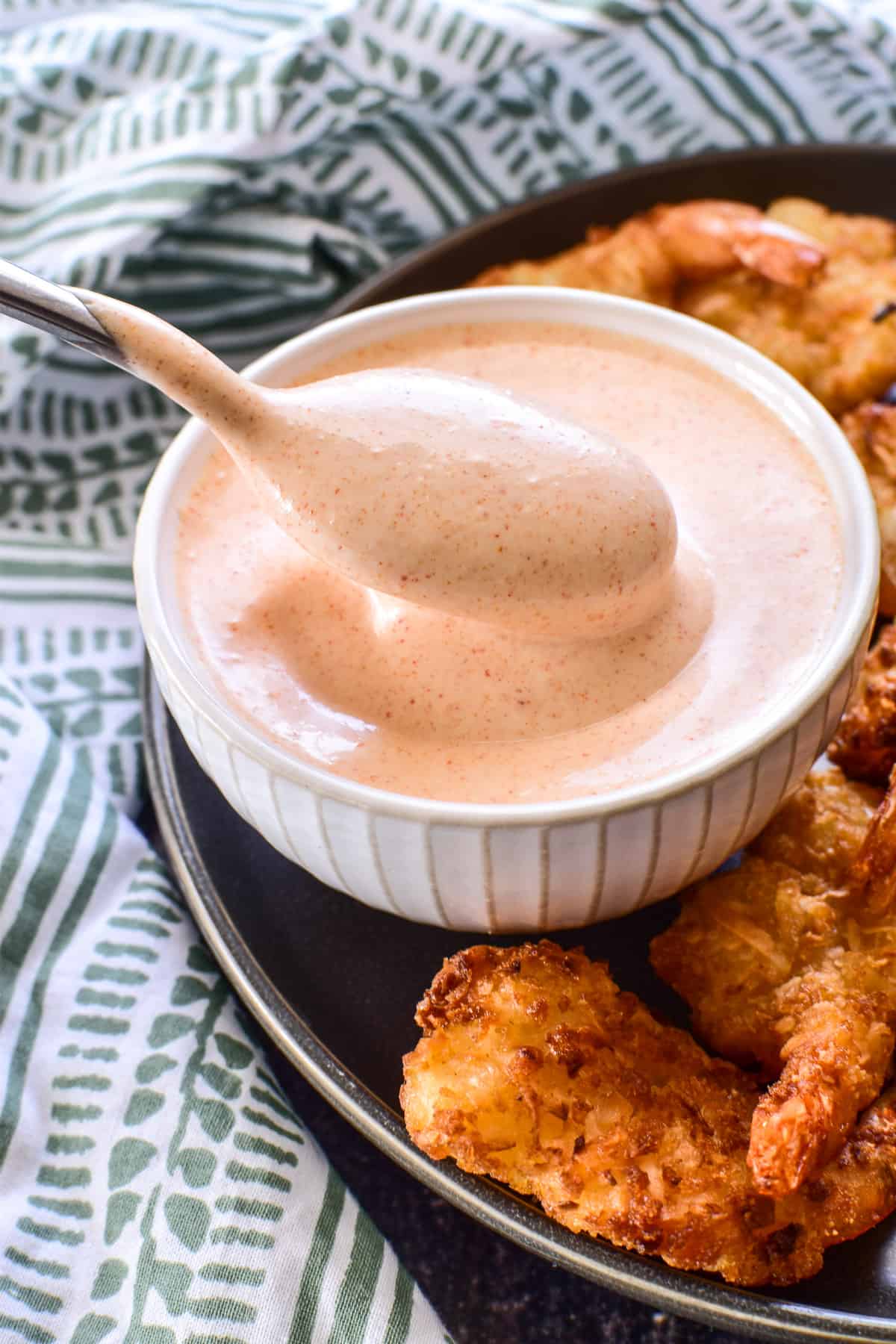 Yum yum sauce is a popular condiment that originated in Japan and is often served with hibachi-style dishes, such as chicken and shrimp. The sauce is a combination of several ingredients, including mayonnaise, tomato paste, sugar, garlic powder, and paprika. The result is a sweet, savory, and slightly spicy sauce that is perfect for dipping or drizzling over your favorite foods.
One of the most appealing aspects of yum yum sauce is its versatility. It can be used as a dip for vegetables, meats, and seafood, or as a topping for sandwiches, burgers, and salads. It is also commonly used as a marinade for chicken or shrimp, adding flavor and moisture to the meat.
Many Japanese restaurants and hibachi grills serve their own version of yum yum sauce, but it is also easy to make at home. Many recipes can be found online and typically only require a few simple ingredients. Some variations include the addition of soy sauce, rice vinegar, or sesame oil for added flavor.
Overall, yum yum sauce is a delicious and versatile condiment that can be enjoyed with a variety of dishes. Its sweet and savory taste makes it a great option for those looking to add some extra flavor to their meals. Whether you are a fan of hibachi-style dishes or just looking for a new condiment to try, yum yum sauce is definitely worth giving a try.
Ingredients:
1 cup mayonnaise
1/4 cup ketchup
2 tablespoons rice vinegar
2 tablespoons granulated sugar
1 teaspoon garlic powder
1/2 teaspoon paprika
Instructions:
In a small mixing bowl, combine mayonnaise, ketchup, rice vinegar, sugar, garlic powder, and paprika.
Whisk ingredients together until well combined.
Taste and adjust seasonings as needed.
Serve as a dipping sauce for chicken fingers, fries, or as a salad dressing.
Enjoy!